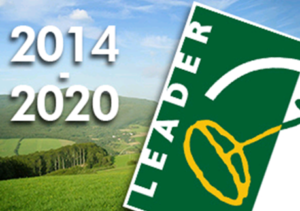 During 2020, Wexford Local Community Development Committee in partnership with Wexford Local Development awarded LEADER grant aid of €1.58m to twenty-six businesses in the county to facilitate business expansion and diversification. This was in addition to a further €2.8m awarded to fifty-four businesses between July 2017 and December 2019.
Successful businesses come from a diverse range to include niche food producers, tourism enterprises, creative industries and specialised engineering services. Feasibility studies for potential new tourism developments around the county have also been grant aided.
In summary, this grant aid is supporting the creation of 250 new jobs in the county as well as sustaining 725 existing jobs in the grant-aided businesses. This has a significant impact on the economy of County Wexford and is certainly in keeping with the main aim of LEADER to strengthen the rural economy and to improve the quality of life in rural areas.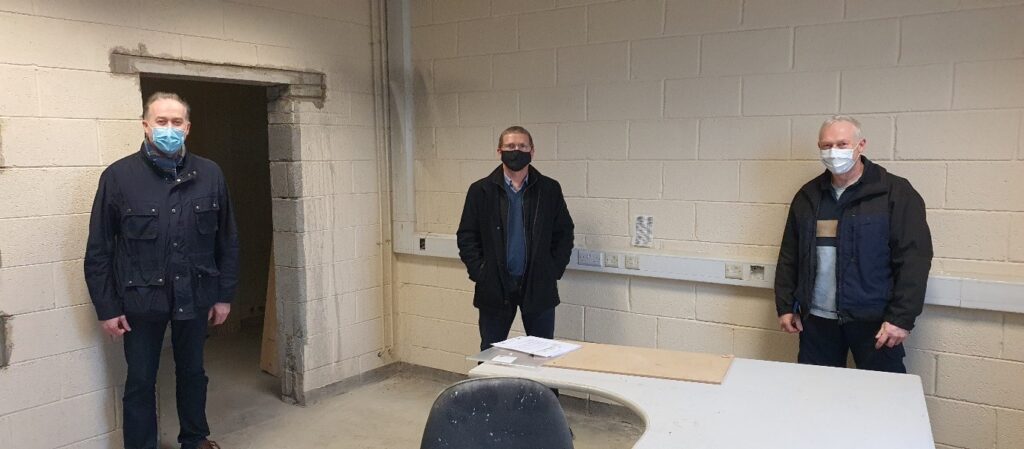 Wexford Local Community Development Committee (LCDC) in partnership with Wexford Local Development has responsibility for the delivery of LEADER funding in the county under the remit of the Department of Rural and Community Development. Through LEADER, Wexford LCDC focuses on supporting local economic development, including diversification of the rural economy and the creation of employment opportunities in the county. WLD LEADER staff, Tom Bermingham and Helena Dempsey are the contact points for the business sector in the county.
The following Wexford businesses have been successful in securing LEADER grant aid in 2020:
| | | |
| --- | --- | --- |
| Business | Grant amount € | Purpose |
| Barnadown Show Jumping Ltd | 82,581.22 | Installation of "all-weather" arena with international standard show-jumping fences |
| Bianca Divito | 18,097.00 | Conversion works to develop a workshop/studio for glass art sales and training and a glass kiln to facilitate increased productivity. |
| Cowhouse Studios | 9,833.78 | Upgrade of IT equipment to enhance the on-line presence of the business. |
| Freshtoday Catering Wexford Ltd | 60,366.44 | Purchase of specialised equipment to allow for the roll out of the hot meals scheme in schools across the region. |
| Granite Links Ltd | 20,737.50 | Feasibility study to determine viable options for a tourism enterprise. |
| Greenhill Fruit Farm Ltd | 20,447.50 | Purchase of additional pack-house equipment as well as branding and marketing supports. |
| Inish Pebble Co Ltd | 77,500.00 | Construction costs of a building for an automated bagging system for beach pebble and silica sand products. |
| IP Passenger Services Ltd T/A Wexford Bus | 67,269.67 | Supply and installation of an environmentally friendly vehicle wash system. |
| John Hassey | 12,705.00 | Support towards the conduction of a feasibility study. |
| Kilcannon Industries CLG | 84,112.75 | Construction works to assist the development of an enterprise incubation hub. |
| Lamh Chunta Teoranta | 44,048.98 | Construction of a multi-purpose unit and upgrading of IT equipment to facilitate Irish language schoolbook business development. |
| Mary O Hanlon T/A Tasty Parlour | 5,347.65 | Purchase of catering equipment and storage space to facilitate the expansion of this gluten and wheat free artisan producer. |
| Morris Manufacturing Ltd | 78,000.00 | Purchase of specialised equipment to facilitate the manufacturing of bespoke trailers for the agricultural sector. |
| Natural Ice Cream Co. Ltd T/A Scup Gelato | 48,610.00 | Purchase a range of production equipment to facilitate business expansion. |
| O'Neill Foods Ltd T/A O Neill's Dry Cure Bacon Company | 17,133.50 | Upgrade of essential equipment for this producer of Irish dry cured bacon products. |
| Promotex Ltd | 26,200.00 | Purchase of an industrial embroidery machine to facilitate business expansion. |
| Robert O Connor T/A The Woodturning Studio | 5,256.04 | Purchase woodworking equipment to facilitate expansion of training workshops |
| Ryan's Bakery Wexford Ltd | 194,037.13 | The associated fit-out costs of a new bakery at Whitemill Industrial Estate, Wexford |
| Slaney Spirits Ltd | 175,600.49 | Support towards the development of a micro distillery and gin experience as a new rural tourism attraction in the county. |
| Three Sisters Cruise Company Ltd | 200,000.00 | Refurbishment works for a 75-seater cruise vessel to operate on the river Barrow between New Ross and Waterford City. |
| Tony Boland T/A APB Treecare | 6,087.00 | Purchase of a log cabin and fit out for office use for a specialised tree surgery and arboriculture business. |
| Trudies Catering Kitchen Ltd T/A Trudies Kitchen | 13,690.00 | Supply and installation of essential equipment to facilitate business expansion. |
| Wexford Cable Industries Ltd | 83,776.50 | Purchase of equipment for cable cutting and crimping to facilitate business expansion. |
| Wexford Home Preserves | 27,976.00 | Purchase of equipment to expand production of jams, marmalades, savoury and speciality preserves. |
| Wheelock Fruits Ltd | 7,257.00 | Purchase of refrigerated units to expand and display artisan products available for sale in the farm shop. |
| Zanna Cookhouse Ltd | 188,479.20 | The associated fit-out costs of a new food production facility at Whitemill Industrial Estate, Wexford. |