The LEADER P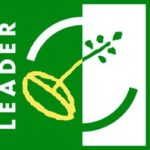 rogramme is an EU & Irish Government grant aid programme which supports rural communities to become better places to live and work. The next LEADER programme will commence towards the end of 2023 and run until 2027. Wexford has been allocated just over €7.3m for the benefit of communities and businesses across the county. To help Wexford Local Development (WLD) identify the types of projects this funding should be allocated to, we invite you to give us your views on the needs and priorities for the county.
Click here for further information: LEADER 2023-27 Factsheet
About LEADER Funding:
LEADER can fund businesses & communities to develop:
Niche start-up & expanding business and social enterprises
Community facilities & activities
Projects which support climate action
LEADER can fund the following types of projects:
Construction / refurbishment works
Equipment
Marketing
A&D / feasibility studies
Training (non accredited)
Fill in our survey by 4pm on 12th May:
Surveys are now closed to responses.
Attend a consultation meeting:
Our five district consultation meetings are now complete, thank you to all who took the time to attend and share your thoughts on what is needed in our county. If you were unable to attend any of the district meetings, we will be holding an additional online public consultation meeting, the date will be published here in the coming weeks.
Send us your community plan by 4pm on 12th May:
We are now closed to submissions of community plans.
Send us a written submission by 4pm on 12th May:
We are now closed to written submissions.
Subscribe to receive LEADER updates
If you subscribe to receive updates our LEADER team will email you news and information on funding calls for the LEADER Programme as and when they happen. We will hold your contact details on a database in Wexford which is visible to WLD staff.