The LEADER P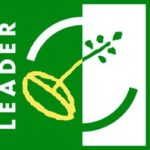 rogramme is an EU & Irish Government grant aid programme which supports rural communities to become better places to live and work. Wexford Local Development are currently working on the plan for the next LEADER programme, which we hope will commence towards the end of 2023 and run until 2027. Please check back here for further updates on the new programme.
Further information on the new programme: LEADER 2023-27 Factsheet
Subscribe to receive LEADER updates
The best way to get updates from our LEADER team is to subscribe here and we will email you news and information on funding calls for the LEADER Programme as and when they happen. We will hold your contact details on a database in Wexford which is visible to WLD staff only.
About LEADER Funding:
LEADER can fund businesses & communities to develop:
Niche start-up & expanding business
Social enterprises
Community facilities & activities
Projects which support climate action
LEADER can fund the following types of projects:
Construction / refurbishment works
Equipment
Marketing
A&D / feasibility studies
Training (non accredited)