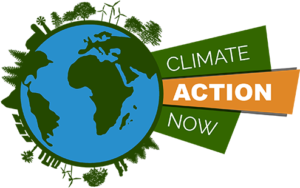 The Climate Action team is a relatively new group within WLD with the purpose to enable organisational change, which positively contributes to climate action across the full spectrum of WLD's operations, both internally and externally. The Climate Action Team will strive to achieve this through education, policy changes and companywide participation in climate focused activities.
What is Climate Action and why is it so important :
Climate action is the act of doing something to reduce or stop climate change and prevent serious permanent damage to the environment. It is disrupting national economies and affecting lives, costing people, communities and countries dearly today and even more tomorrow. People are experiencing the significant impacts of climate change, which include changing weather patterns, rising sea level, and more extreme weather events.
So you've chosen to act on climate change. Great! Now what? This list contains actions that you can take to make a difference in the fight against climate change. We want to help you to act and inspire others to do the same. Everyone can help limit climate change. From the way we travel, to the electricity we use and the food we eat, we can make a difference. Start with these actions to help tackle the climate crisis.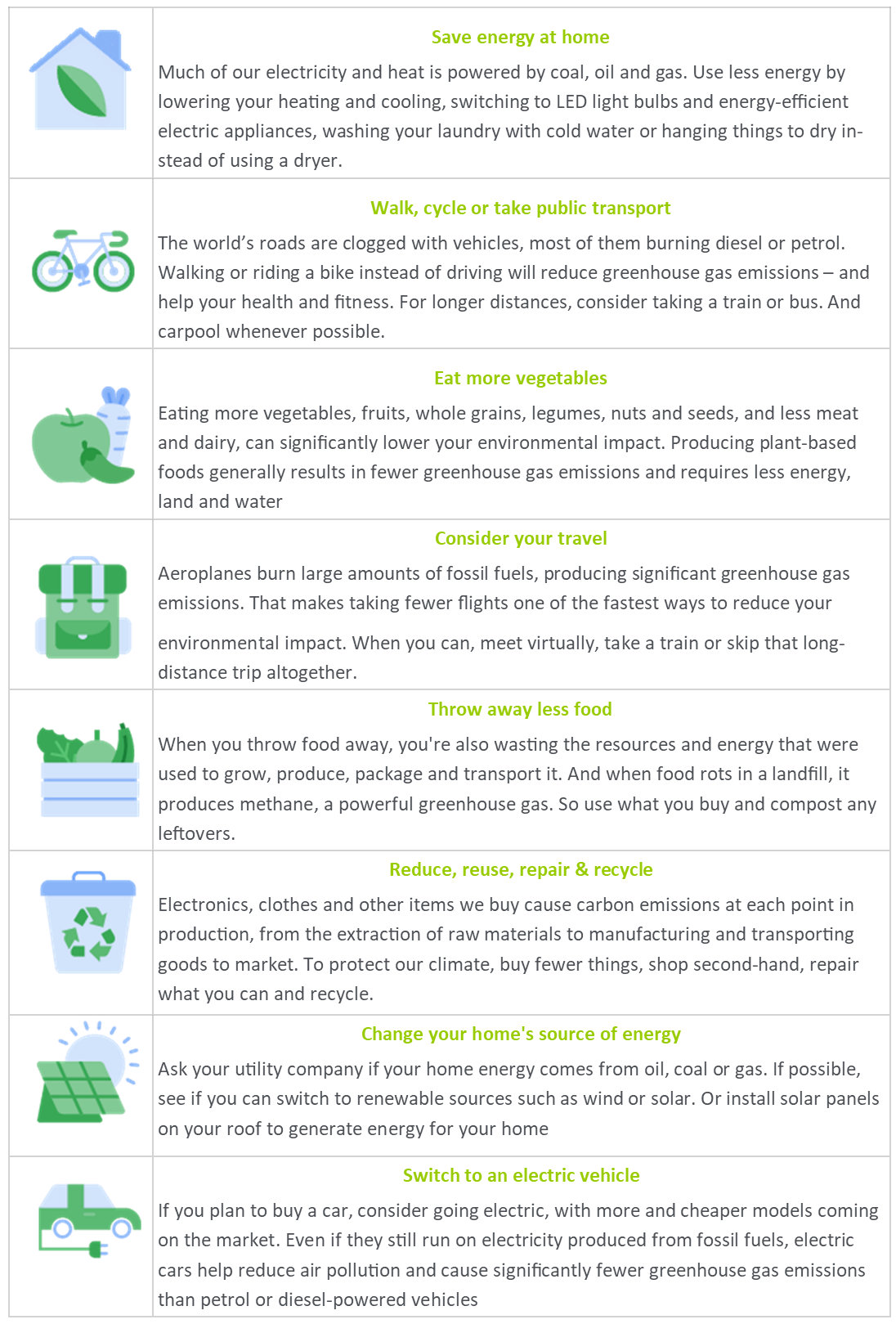 Learn more about these actions here: https://www.un.org/en/actnow/ten-actions#unplug
Community groups around Wexford have made a positive environmental impact by creating shared community spaces that support and enhance biodiversity. Below are some examples of these community projects that have been funded through the LEADER programme:
Tombrack Community Gardens Association
Funded by the LEADER Programme this is a shared community space that includes, flowerbeds, allotments beds, poly tunnel, wild flower area and large water feature. Planting is in the main native to support local biodiversity. The seating area includes a bbq to encourage community gatherings. Local families lease plots and the neighbouring primary schools uses the gardens as an educational took. https://www.facebook.com/TombrackCommunityGarden
Rosslare Community Development Association – Water Harvesting Project & Access for All Garden
The LEADER Programme funded the installation of an irritation system for the playing pitch and community garden at the community centre in Rosslare. This will reduce water usage during the dry summer months and resolve issues with the pitches drying out. We were also delighted to fund further planting in the beautiful access for all garden located at the community centre in Rosslare. https://www.facebook.com/RosslareHolidayResort
Wexford Biodiversity Training
In May 2022 over 40 community volunteers participated in Biodiversity Awareness Training delivered by Wexford's own expert ecologies Deborah Darcy and Botanical Environmental Consultants Director of Ecology Fionnuala O'Neill. The four day programme included field trips to different biodiversity rich eco systems in our county. Participating groups were supported to develop biodiversity protection plans for their villages. The LEADER Programme was delighted to offer this training free to communities.
Enniscorthy Community Allotments
Enniscorthy Community Allotment is starting construction on the town's first community allotments of scale. The project requires preparing the site for horticultural activities which will be undertaken by community groups, individuals and schools from the local area. Wexford Local Development is very excited to see this project come to life in 2022 and is delighted to have played a part through the award of LEADER funding.