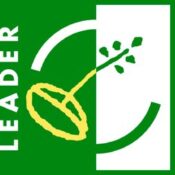 Fourteen community groups from across the county have been successful in their application to fund the development of local facilities. The recipients stretch from New Ross to Gorey, with a variety of projects being awarded LEADER grant aid, through Wexford Local Development working in partnership with Wexford County Council. Funding has been provided for the purchase of equipment, to build extensions, to undertake remedial works and in two cases, to support the construction of completely new facilities.
In recent days each successful group has received confirmation of their award with delighted acknowledgements coming from all. Val Boggan, Chairperson of Rosslare Community Development Association confirmed how beneficial the funding will be "Flooding under the stage has been causing us problems for years. We can now finally solve this and create two new spaces which we desperately need", as did Cllr Willie Fitzharris of Tintern Community & Sports Complex "The space has not been fully fit for purpose but once the work is done it will be suitable for functions and other community activities. This is a great outcome from our application to LEADER."
Funding forms part of the 2014-2020 LEADER Programme which is administered by Wexford Local Development (WLD) in partnership with Wexford County Council. Brian Kehoe, Chief Executive, WLD confirmed that "This funding will greatly help communities in Wexford improve important facilities. As with past LEADER Programmes, the WLD team has found working with so many self-motivated, hardworking organisations inspirational. We are delighted to have played a part in their journey and wish them every success in completing their projects".
The LEADER Programme is overseen by the Local Community Development Committee (LCDC); Cllr Kathleen Codd-Nolan, Chairperson congratulated all the recipients on their award "the committee was delighted to approve such worthy projects which will truly make an impact within their local communities. Well done to all involved".
Successful applicants offered this advice to other groups thinking of applying "There is a lot involved in the LEADER application but we had great help along the way from WLD; it's really been worth the effort", Martin Ryan, Secretary of Clonroche Community Centre who are receiving funding to replace the centre's asbestos roof. Jim Higgins of Tara Rock Community Field Trust, who will be starting work on a new facility as a result of their successful application, confirmed "…there is great support from Wexford Local Development's LEADER team, with someone there to help through each stage of the application process."
Interested groups should contact the LEADER Team at Wexford Local Development on leader@wld.ie.
The full list of community awards are:
High Meadows Community Hub, Clonard, Wexford – €150,000
St Joseph's Community Centre Company Ltd, Wexford – €44,800
St Mary's Maudlintown, Wexford – €6,200
Cois Barry Community House, Rosslare Strand – €18,000
Rosslare Community Development Association, Rosslare Strand – €42,900
Yola Hedge School, Tagoat – €26,000
Our Lady's Island Community Centre – €150,000
New Ross Men's Shed, New Ross Town – €60,900
Tintern Community Sports Complex, Ballycullane, New Ross – €39,900
Ballaghkeen Community Project, The Ballagh, Enniscorthy – €16,200
Clonroche Community Centre, Clonroche Village – €44,900
Oylegate Community Centre, Oylegate Village – €17,000
Templeshannon Community & Childcare Centre, Enniscorthy – €35,500
Tara Rock Community Field Trust, Ballytegan, Gorey – €150,000