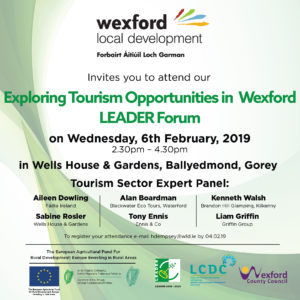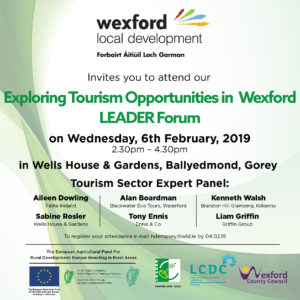 Wexford Local Development is hosting a LEADER Tourism Forum on Wednesday, 6th February 2019
in Wells House and Gardens from 2.30pm – 4.30pm.
The main aim of the event is to discuss how the grant aid available under the LEADER Programme 2014 – 2020
can support new and existing tourism businesses and initiatives throughout County Wexford.
Other topics will explore
The trends in the tourism sector
The opportunities in the tourism sector.
The possibilities of developing new and existing tourism businesses in a regional, national and international context.
Successful tourism developments in the region.
Please reserve your place by e-mailing hdempsey@wld.ie by 4th February 2019.
We look forward to seeing you there.