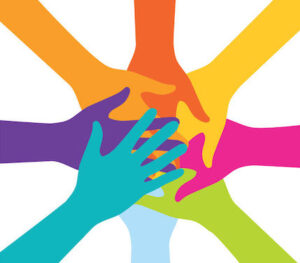 €266,000.00 funding has been awarded to Wexford communities by the Local Community Development Committee under the LEADER Programme 2014-2020. Approved projects support the development of local arts and culture activities and facilities for young people.
Award recipients include the Enniscorthy Street Rhythms Dance Festival who will use the funding to purchase a new custom designed stage for use at their vibrant festival which takes place each June bank holiday weekend. "Our existing stage has been well utilised by Enniscorthy groups over the last ten years and so it is badly in need of replacing; this funding award has come at a great time. We are looking forward to getting our new stage and to another ten years of use at Enniscorthy's range of brilliant community events and in particular at our own dance festival next June." Bernie Morrissey, Committee Treasurer, Enniscorthy Street Rhythms Dance Festival.
Wexford Local Development (WLD) administers the LEADER Programme 2014-2020 fund in partnership with Wexford County Council. Wexford Local Development CEO Brian Kehoe confirmed that of the €7.5 million allocated to the County for business and community developments, €3.4 million has now been awarded. "Funding granted to date has been shared by 96 businesses and community groups. The interest in funding has been huge, particularly from active community groups and we are expecting demand to increase as we move into the final two years of the programme. I am pleased to confirm that we are now accepting expressions of interest for community enhancements, facilities and equipment, with a total fund available of €950,000."
"The Local Community Development Committee is delighted to approve such a variety of important community projects and business developments. The 13 applications approved in December foster our County's strong creative culture and prioritise the development of our young people; they are all very worthy investments." Cllr Kathleen Codd-Nolan, Chairperson, Wexford Local Community Development Committee (LCDC).
Established community groups seeking funding to purchase community equipment, develop facilities or enhance their village should contact the LEADER Community Team at Wexford Local Development on (053) 9155800 or visit www.wld.ie/leader. Closing date for receipt of expressions of interest is 12noon on Thursday 7th February 2019.
A full list of awards from the call for Arts & Culture and Youth Facilities:
– Ballycogely Players amateur Drama Group: €18,308.90
– Clongeen Community Development Group: €48,981.44
– Danescastle Music Group: €4,951.75
– Enniscorthy Street Rhythms Dance Festival: €18,562.50
– Gorey Art Collective: €4,539.56
– Irish Street Arts, Circus & Spectacle Network: €25,606.45
– Wexford Arts Centre: €9,850.00
– Wexford Male Voice Choir: €10,307.77
– Wexford Mental Health Association: €34,455.35
– Ferns Diocesan Youth Service: €26,033.65
– Kilanerin-Ballyfad Community Development Assoc: €12,302.52
– Rathangan GAA Club: €26,101.16
– Youth New Ross: €27,000.00