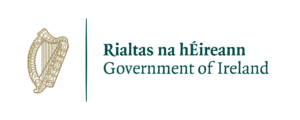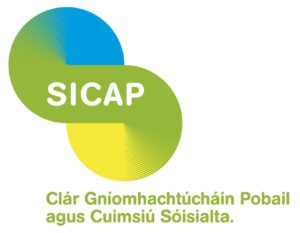 The Social Inclusion and Community Activation Programme (SICAP) 2018-2023 is co-funded by the Government of Ireland, through the Department of Rural and Community Development, and the European Union.
Through the Social Inclusion Community Activation Programme (SICAP), Wexford Local Development offers a variety of services to eligible individuals who wish to access training or education, develop or start a business or to local community groups within County Wexford. The programme has a focus on geographically disadvantaged areas & groups working with specific target groups of the programme.
Click here to learn more about who SICAP targets
Click here to learn more about the geographical areas which SICAP targets in Co. Wexford
SICAP Case Studies – Click here for stories about how the programme is implemented at local level, includes video content
SICAP aims to tackle poverty, social exclusion and long-term unemployment through local engagement and partnership between disadvantaged individuals, community organisations and public sector agencies and can make a real difference to those in our communities that are suffering disadvantage. This short video provides an overview of the work of the programme.
SICAP provides a range of supports to targeted individuals and groups including:
Educational supports for children, families and young people
Work placement programmes
Youth employment supports
The programme is funded in Co. Wexford by Wexford Local and Community Development Committee (LCDC) who are the contracting authority, as part of the national programme funded by the Department of Rural & Community Development
Technical support to the programme is provided by Pobal
Access detailed Programme Requirements document for full information