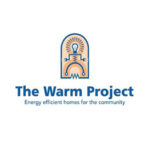 The Warm Project provides a range of energy saving measures, which include attic and cavity wall insulation, draught proofing of doors and windows, lagging jackets for hot water cylinders and cold water storage tanks, low energy light bulbs and energy advice. This service is available to homes which meet the following criteria:
Privately owner occupied and house in the name of the applicant or their spouse.
Documentation of one of the following must be supplied e.g.
(a) House Insurance
(b) Evidence of mortgage payments for property
(c) Deeds for property
(d) Letter from local Peace Commissioner
(e) Official correspondence of the Local Property Tax plus a utility bill
Constructed before 2006
The property owner must be in receipt of one of the following:
(1) Fuel Allowance as part of The National Fuel Scheme
(2) Job Seekers Allowance for over six months and with a child dependant under seven years of age
(3) Family Income Supplement
(4) One-Parent Family Payment
If you would like to avail of the services described please download & complete the form below and return it to The Warm Project, Green Street, Wexford. Please enclose evidence of your entitlement to one of the above with your completed application form. If you require any further information or clarification regarding the above or assistance in completing the application form please do not hesitate to contact us at Wexford Local Development.
Download Application Form by clicking on this link: WARM_Application_Form_AUG 18
WARM_Carers Allowance Confirmation Form V1_18082018
If you have had any previous insulation services carried out in your home from The WARM Project unfortunately we will be unable to revisit and provide any further services to your home.
The WARM Project
Green Street
Wexford
Tel: 053 9160752
Fax: 053 9174030
Email: info@warmproject.com
The WARM Team